Amarr Steel Garage Doors
With patented ideas and innovative solutions, Amarr has become one of the greatest garage door manufacturers. The Amarr patented safe guard system includes tamper resistant bottom brackets, pinch protection sections as well as center and end hinges for the avoidance of finger and hand injuries. Almost all Amarr doors are constructed with this safe guard system. Most options among Amarr doors are made of steel. Some might be covered with wood grain to give the appearance of wood but they are still made of steel.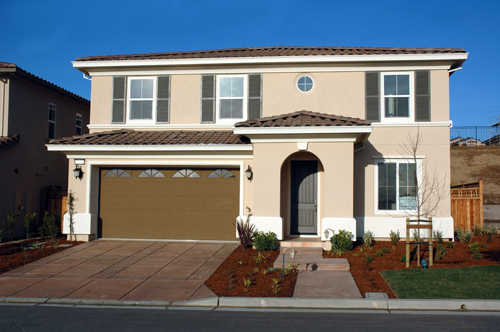 One of the advantages of Amarr steel garage doors is that the triple layered doors do not only have the safe guard system but they are also constructed with a thermal seal among sections which is air tight and keeps drafts out of the house. The triple layered doors also have a backer plate, which is made of 20-gauge steel, for the reinforcement of roller carriers and hinges and, therefore, for the strengthening of the door. Steel is hot-dipped galvanized, pre-treated before it is painted, and a primer coat is added before the final finish with polyester, extra strong and high quality top-coat paint.
We Don't Take Risks with Your Safety! We Respond at Once
The Amarr steel garage doors can be insulated with either polystyrene or polyurethane foam for high energy efficiency. Most doors open in the traditional upward way even if they have the appearance of carriage doors. They can also be made with wind load regulations and in accordance with the local building codes of the residence of the customer.